curatorial projects
double trouble double grins, is it so with twins?
2019 Lothringer13 Halle Munich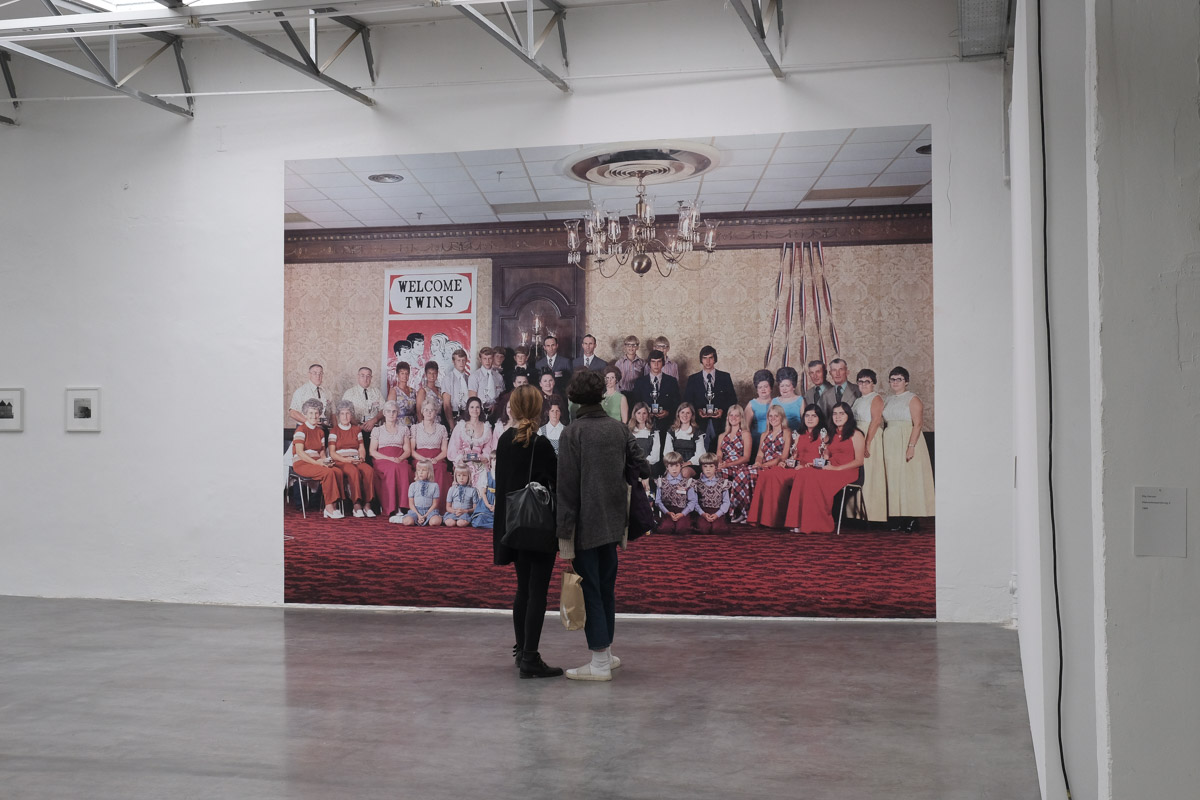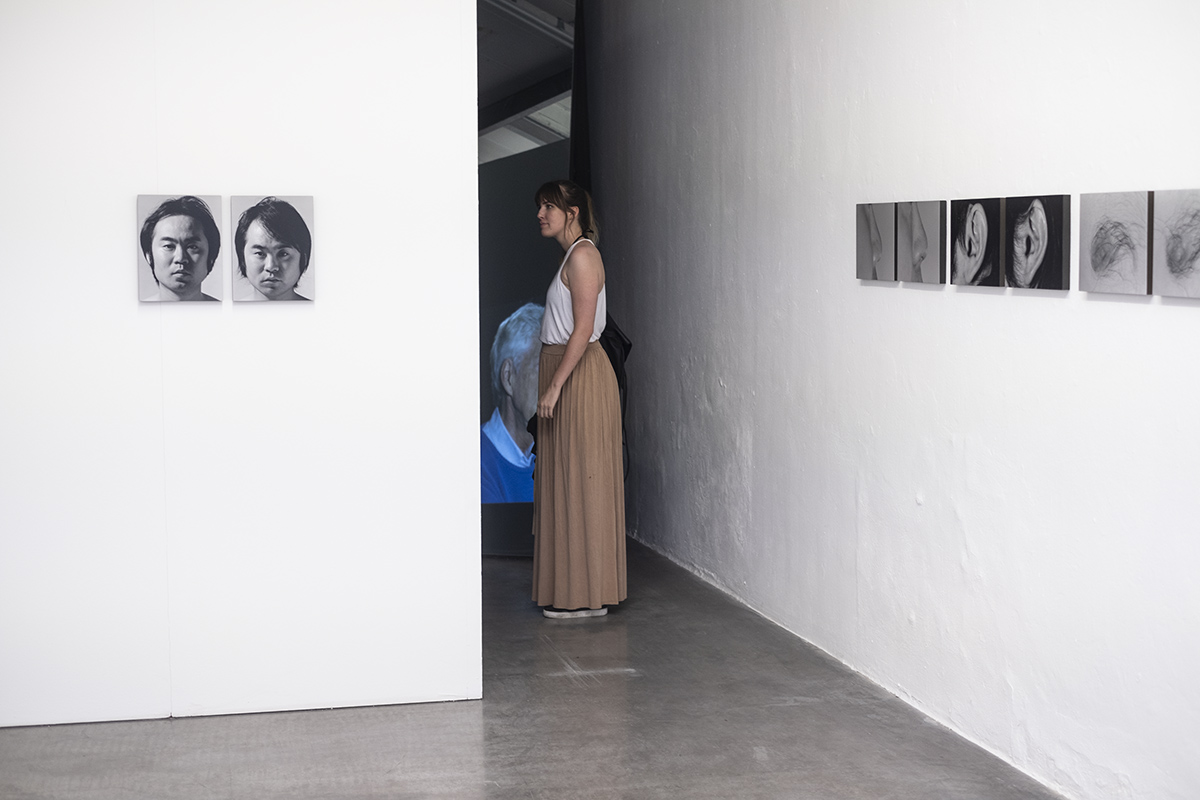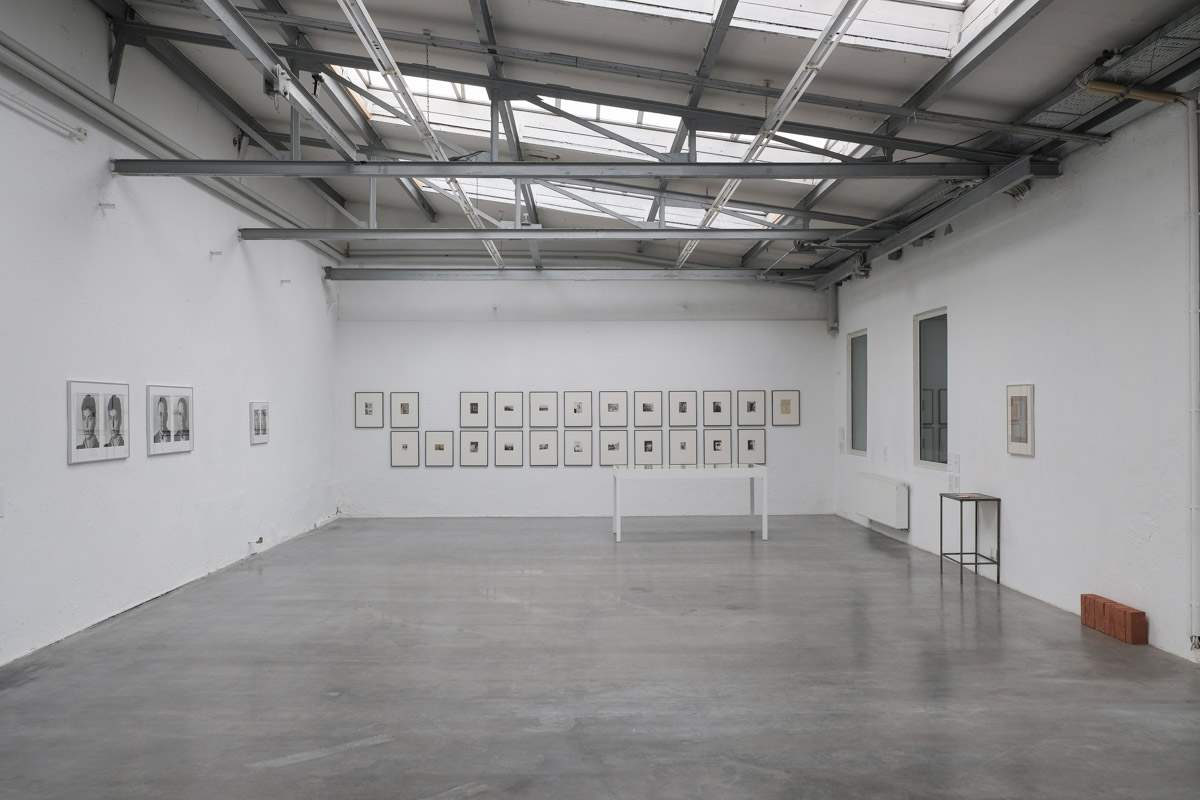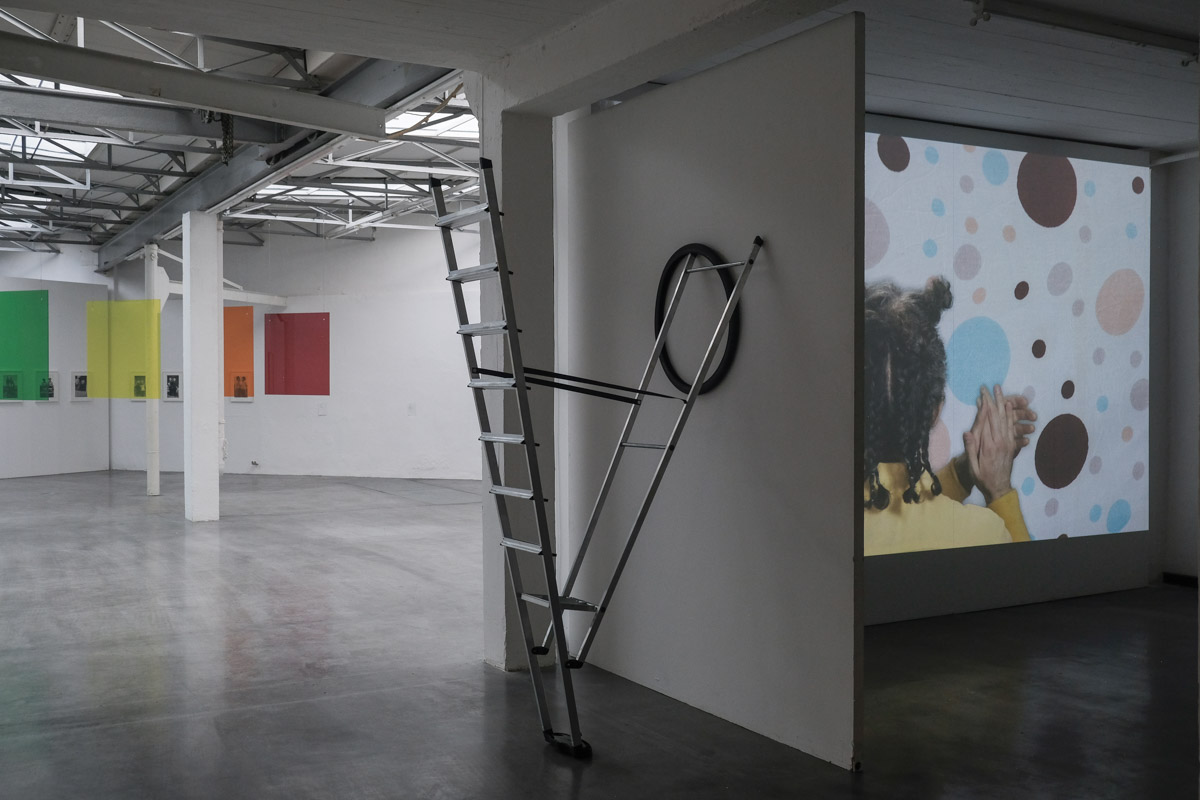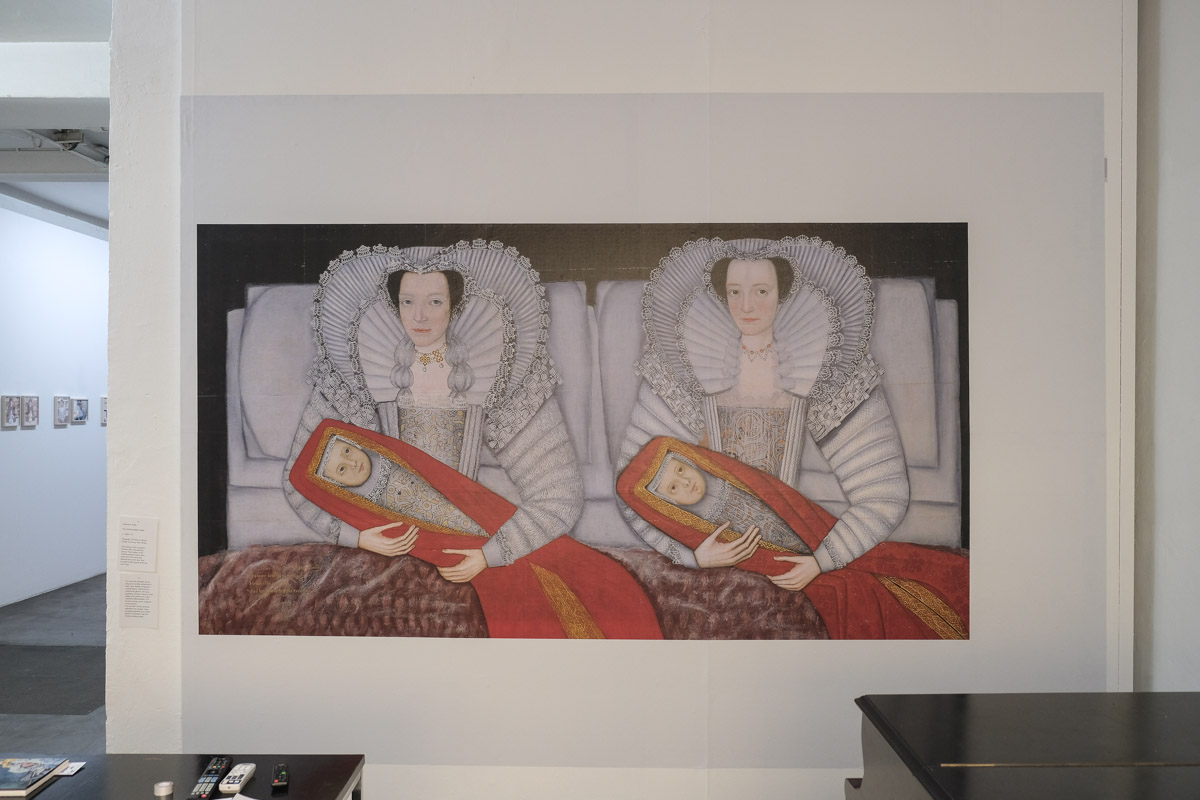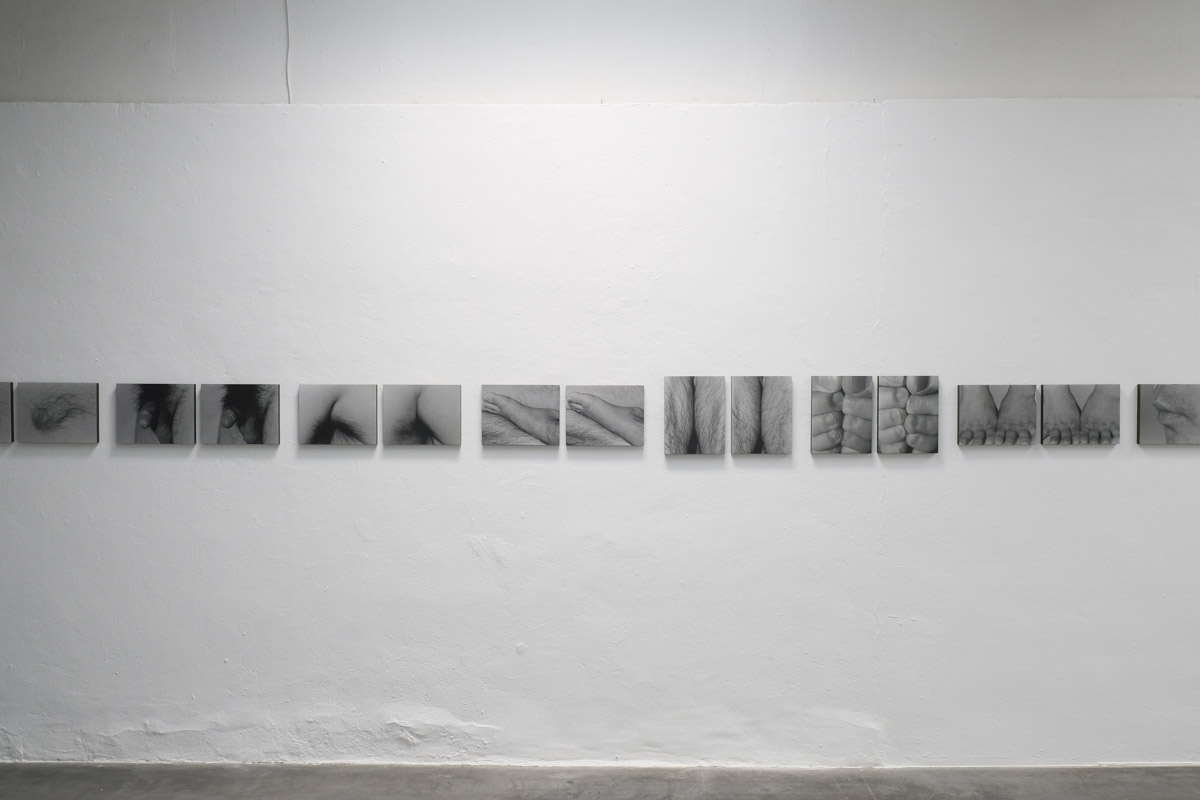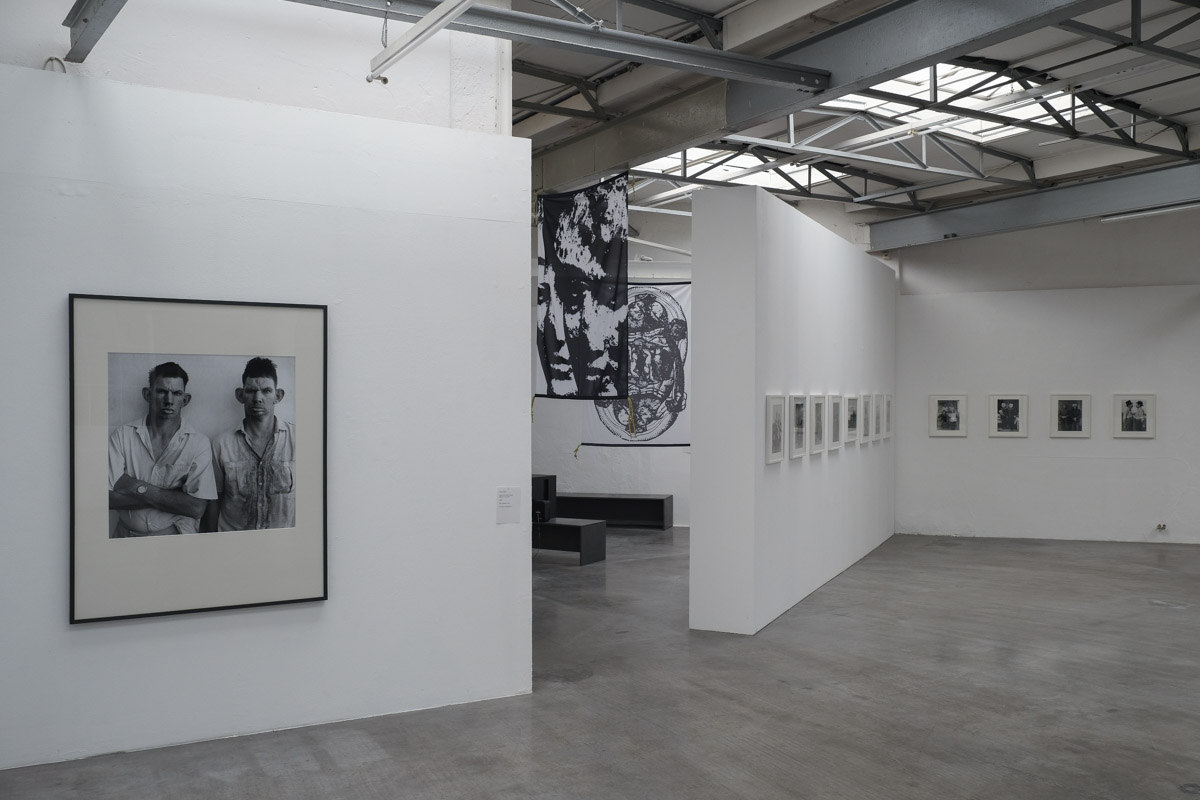 Featuring works by:
Roger Ballen / Joseph Beuys / Jorge Méndez Blake / Alighiero (e) Boetti / Claude Cahun & Marcel Moore / Wanda Perrone Capano / Martin Creed / Jun Fujiyasu / Rita Hensen / Huber.Huber / Gerry Johansson / Fie Norsker / Timm Rautert / Gregor Schneider / Linn Schröder / Asbjørn Skou / Neal Slavin / Janos Stekovics / Kristina Stoltz / Will Viney / Gillian Wearing / et al.
One zodiac sign, two individuals, multiple mirroring and many myths:
although under two percent of all births result in twin siblings,
there are countless pictures, ideas, and stories about twin existence and twinning.
The theme of this group exhibition is twins and "twinning". Presenting works that reflect on individuality, about people in close coexistence, which not only creates them but also some understanding of what it means to be humans, about interconnectedness and projections. Twins represent the most obvious examples, but others who shape their lives in a special symbiosis are under the microscope as well.
The exhibition is dedicated to the fascination of the individual as a multiple
and how that manifests itself in content shaping the idea. Quite often in art and society you find, imaginative and inaccurate images and depictions of twins, very rarely twins that are 'normal' and never two distinct individuals. There's a fusion of the identical and identity. From the endless resources we have selected works from a wide range of perspectives and media that represent more than a double gaze on doubles. Artworks from more than half a century. Intertwining myths, science, and arts.
we should not forget about the human craving for being loved, understood and close with someone, and how we could grow in and by a twinning world. The fascination may come from deeper longings for community, to be understood and not be alone.
Curated by Lene Harbo Pedersen
in dialogue with Jörg Koopmann
︎
The outcome of the pattern
2019/20 Lothringer13 Halle Munich
2 – alteringA small Salon for tiny and big creatures and creations
Thomas Breitenfeld / Böhler & Orendt / Liesel Burisch / Mark Dion / Silas Inoue /Nina Sten-Knudsen / Mårten Lange / Guillaume Simoneau / Matthias Ziegler Sound Tracks: Stine Grøn / Katrin Petroschkat / Tania Ballentine / Kate Tempest
The structures expand one floor up in the Nest, a deliberately very densely filled room in which constant and natural changes and their assignments are traced.
Alterations – A small Salon for tiny and big creatures and creations
is what Lene Harbo Pedersen calls this compression and brings together works by nine artists. All of these works put different livelihoods into larger relationships and perspectives and bring them into close connections. This salon grew in the spirit of the feminist theorist Donna Haraway, who formulated the Chthulucene era, which – unlike in the Anthropocene – does not place people at the center of thought and history, but rather the life and relationships of other species and creatures.
Harbo Pedersens transforms the nest into a contemporary salon with reference to the idea of the French salon, a product of the Enlightenment. "Thinking of the given situation that has brought us to a new wave of enlightenment, a radical one, where values, ethics and language has to change. The French salons in the 18th century opened up to giving voice to women. I give space to that altering with sound tracks of contemporary female voices. One can hear a danish singer who invented her own language for healing, a choir that salutes former times at Lothringer13, singing about algae's and a million years ago. There's also Kate and her political, emotional Tempest … and another singer wonders 'Maybe I am like the River' a mantra that might follow one for a while, "comments Lene Harbo with a wink.
︎
Triology for the Neighborwood: Birds/Trees/Air
C834 Corbusierhouse Berlin
Inspired by the balcony view of C834, curator-duo Lene Harbo Pedersen and Jörg Koopmann focus on more than 14 projects by international artists and researchers explicitly concerned with birds for the first exhibition
Birds
in the triology.
Featuring works by:
Björn Braun / Denise Scott Brown / Nicolò Degiorgis & Audrey Solomon / Daniela Friebel / Heinroth-Archiv / Jochen Lempert / Angelica Mesiti / Eadweard Muybridge / Peter Piller / David Shrigley / Guillaume Simoneau / Edward Summerton / Mark Steinmetz / Cemre Yeşil & Maria Sturm
First group show:
Birds
26. Sep 2021 – Feb 2022
Art's preoccupation with birds may be surprising, but at the same time it is obvious, for birds have been constant, ubiquitous companions of human life for millennia. All linguistic and visual cultures, mythologies and religions are permeated by bird stories, and much seems so self-evident that one regularly overlooks this proximity. The exhibition shows artists as observers and, in the spirit of many ornithologists, encourages us to take time to marvel. Freedom, light-heartedness, beauty, majesty, and vastness are often associated with birds, while judgments about many bird species are as disrespectful as they are arrogant. With hardly any other species is our interaction so ambivalent. The exhibition Birds offers a multi-layered and subtle analysis of art with, for, about, and by birds.
︎
You are in my wave II
AoA, Munich (Sep-Oct 2020)
Featuring works by:
Xenia Fumbarev / Nicolai Howalt / Jochen Lempert / Anne Mortensen / Peter Neusser / Lærke Posselt
To not know what you capture is an exploration as old as photography itself. In the scope of history though, it did not last long and the camera became emblematic of precision and control when depicting the world.
At the dawn of photography the unknown was a conditioned parameter. In this exhibition, this given time you encounter six artists who investigate the poetic and aesthetic potential of the uncontrolled, manifested as sensuous photographic objects. Decisions are being made, be it conceptually or by the apparatus – the technical means. Somewhere in the creative process the control is liberated and the unknown unfolds and shapes its part.
The exhibition follows no nostalgic impulse or intention, however, the historic perspective sheds light on the present. The experiment, a rare, almost forgotten side of photography deeply connected to impulse and the intuitive, is present in all the selected works. The normative character of a technical medium is defined by the relation between the given; the physical and chemical nature of this media, which is intensely regulated by light and time - and its effects on materials allow complex influences of incidences and coincidences. Here in this space of experimentation the mistake has no negative connotation but provides a positive friction - that of which we are all partly shaped. From mistakes we learn and from not being over-controlling we can touch the magic of what is given when touched by something so hard to describe, at times even indescribable, call it the creative, the spiritual, a light that comes from within.
Exhibition link
return